Events, Volunteer in local community, Promote from within
3 Companies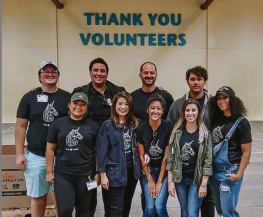 TicketGuardian was created to disrupt the live events industry by abolishing the status-quo "no refunds." TicketGuardian's technology and consumer-facing insurance products are helping provide platforms and organizers with CONTROL in order to improve their brands, drive additional revenue, improve the checkout flow and enhance fan engagement.

We help utilities solve problems, make business decisions that serve their customers well, and give them the competitive advantage they need to succeed. We work with thousands of utility employees and leaders across the US and Canada, arming them with the knowledge and guidance they need to adapt to ever-changing business and market conditions.

Hello. We are Match Marketing Group. We equally value left brains and right brains. Insights and ideas. The pursuit of blue sky thinking, grounded in results. Simply put, we match art and science. By harnessing the power of creativity and data, we create solutions—from digital to experiential—for clients looking for answers, not agencies.