Unconscious bias training, 11 - 50 employees
3 Companies

BiggerPockets is the largest online community and complete resource for anyone looking to succeed in real estate investing. With over 1.3 million members, our goal is to provide everyone with the resources and support they need to find their own success — whether that's quitting a job to invest or simply creating additional passive income.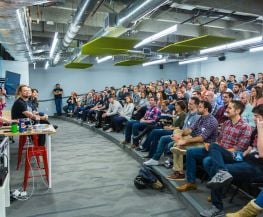 Turing School of Software & Design
The Turing School is on a mission to unlock human potential by training a diverse and inclusive student body to succeed in high-fulfillment technical careers. Founded in Denver in 2014, Turing is a 501(c)(3) non-profit while also being the most diverse, experienced, rigorous, and successful developer training program in the world.