Partners with Nonprofits, 500K-1M amount
3 Companies

Information Technology • Marketing Tech
BombBomb helps people win more opportunities by building trust, converting leads, and generating referrals through simple video. We make it easy to record, send and track video messages from your laptop, smartphone, Gmail, Salesforce, and lots of other platforms. We strive to champion Relationships, Fun, Service, Humility, and Flexibility daily.
Colorado Springs
Location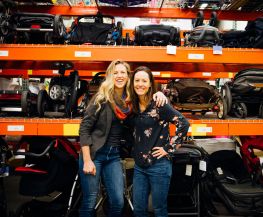 eCommerce • Kids + Family
Good Buy Gear is a managed marketplace for second hand baby and kids' gear. We take the friction out of selling and provide a consistent and delightful experience for buyers. We've efficiently processed over 10k items through our "Wingmom" workforce and custom logistics technology.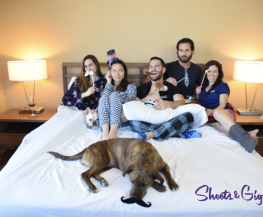 S&G's eucalyptus lyocell bed sheets are naturally softer and more breathable than even the best cotton, and they're sustainable, too. In June 2018, S&G became the #1 all-time crowdfunded bedding on Indiegogo, in September we won first place at Denver Startup Week, and we made over $600,000 in our first year. Techstars Boulder 2019.