Family Medical Leave, 1 - 10 employees
3 Companies

Automotive • Marketing Tech
After years of piecing together the process with multiple software programs, we decided to create a more streamlined and integrated experience for our clients and their customer. A2Z Sync effectively leads the client from the beginning through to the end of the car-buying process, accompanied by one client advisor, over the life of the experience.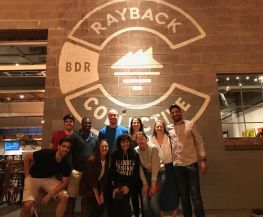 Via TRM (Traveler Relationship Management)
Via TRM is powering the next generation of global citizens. We help university study abroad offices recruit, enroll, and track travelers through a Traveler Relationship Management (TRM) system called Via TRM. Our SaaS platform matches student travelers to best-fit educational travel programs through a proprietary recommendation engine and helps adm

Hustle 2.0 offers subscription-based education programs to prison/jail systems, nonprofits, and faith-based organizations that equip incarcerated people with the training and tools to transform their lives and hustle, thus helping corrections systems reduce disciplinary incidents, violence, and recidivism.