Recreational Clubs, Robotics, Social Impact
2 Companies

CANVAS Technology is a robotics company on a mission to provide end-to-end autonomous delivery of goods. We're creating safe and powerful autonomous technology that can power both indoor and outdoor driving.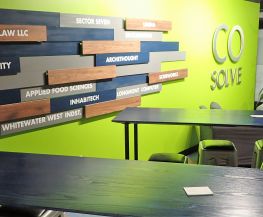 Angel or VC Firm • Co-Working Space or Incubator
CoSolve is where we empower, educate, and inspire innovators. CoSolve Coworking is a coworking community with accessible resources that help you succeed. CoSolve IS a COMMUNITY where we LEARN, WORK, and COLLABORATE. Our community provides WORKSPACE, MEETING SPACE, and EVENT SPACE as well as drop in workspace.