Company Outings, Free Daily Meals, Dedicated Diversity/Inclusion Staff, Mean gender pay gap below 10%, 500K-1M amount
3 Companies

Information Technology • Marketing Tech
BombBomb helps people win more opportunities by building trust, converting leads, and generating referrals through simple video. We make it easy to record, send and track video messages from your laptop, smartphone, Gmail, Salesforce, and lots of other platforms. We strive to champion Relationships, Fun, Service, Humility, and Flexibility daily.
Colorado Springs
Location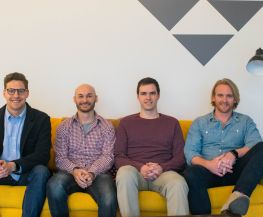 eCommerce • Enterprise Web
Yaguara helps teams use real-time data to set, measure, and meet goals. Connect all your tools and Yaguara helps you track progress toward goals, see projected performance and delivers predictive insights and recommendations to help you make better decisions, faster.


We build operational intelligence tools to assist fleets of all sizes with the transition to new vehicle technologies. Our work includes a baseline fleet evaluations, individual vehicle profiling, transition planning, procurement and operations analysis, policy analysis, as well as data management and software development.