Agency, Professional Services, 1-100K amount
3 Companies

Professional Services • Software
Accelo is an all-in-one web platform that features CRM, project management, time billing, client support and invoicing to help run your small business. Managing your business with multiple tools and platforms can you slow you down. From prospect to payment, Accelo keeps everything in one place, allowing your business to efficiently succeed.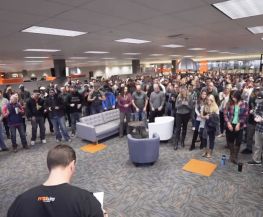 SaSH - Software and Service Hybrid (pronounced sash). SaSH is everything SaaS is but with the professional services element added on top. It really is a hybrid between cloud software/technology and full-service professional marketing & design services.


Professional Services • Security
LARES is a vendor-independent security consulting firm that helps companies secure electronic, physical, intellectual and financial assets through a unique blend of assessment, testing, and coaching. We are committed to identifying the key assets of your unique business and creating a customized strategy to protect you in today's volatile market.