Mentorship program, 1M-5M amount
2 Companies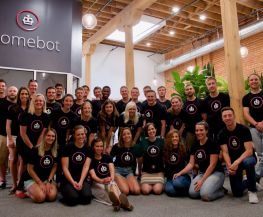 Imagine online marketing from your loan officer or realtor that doesn't suck. Homebot is an automated marketing service for mortgage lenders and real estate companies that delivers 5X conversion rates by empowering consumers with an intelligent "wealth building" portal for their home. We're also a recent graduate of the 500 Startups accelerator!

Artificial Intelligence • Big Data
Nodin is focused on the practical application of artificial intelligence to automate the delivery of business insight. Nodin's platform doesn't simply tell you what is happening with your business, it tells you why it is happening and gives you guidance to help you decide what to do next.