Employee Stock Purchase Plan, Return-to-work program post parental leave, 10M-20M amount
3 Companies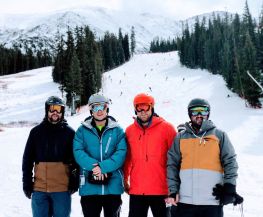 Our world is built by individuals who work every day in the trenches of harsh environments to ensure top-notch craftsmanship of world-class infrastructure for our commutes, our communities, and our cities. At Assignar,our mission is to be the platform that enables construction contractors to build more.

Fivetran redefined the data pipeline. Shaped by the needs of analysts, our fully managed pipelines enable data-backed decisions company-wide by delivering ready-to-query data into your cloud warehouse. We're focused, transparent and trusted by businesses that embrace agile analytics.

CANVAS Technology is a robotics company on a mission to provide end-to-end autonomous delivery of goods. We're creating safe and powerful autonomous technology that can power both indoor and outdoor driving.