Employee Stock Purchase Plan, 10M-20M amount
3 Companies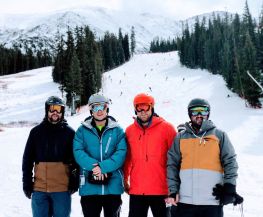 Our world is built by individuals who work every day in the trenches of harsh environments to ensure top-notch craftsmanship of world-class infrastructure for our commutes, our communities, and our cities. At Assignar,our mission is to be the platform that enables construction contractors to build more.

Shaped by the real-world needs of data analysts, Fivetran technology is the smartest, fastest way to replicate your applications, databases, events and files into a high-performance cloud warehouse. Fivetran connectors deploy in minutes — so your data team can stop worrying about engineering and focus on driving insights.

CANVAS Technology is a robotics company on a mission to provide end-to-end autonomous delivery of goods. We're creating safe and powerful autonomous technology that can power both indoor and outdoor driving.