Generous PTO, Health Insurance Benefits, 1-100K amount, 500K-1M amount
3 Companies

Information Technology • Marketing Tech
BombBomb helps people win more opportunities by building trust, converting leads, and generating referrals through simple video. We make it easy to record, send and track video messages from your laptop, smartphone, Gmail, Salesforce, and lots of other platforms. We strive to champion Relationships, Fun, Service, Humility, and Flexibility daily.
Colorado Springs
Location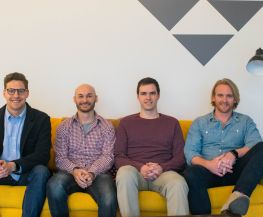 eCommerce • Enterprise Web
Yaguara helps teams use real-time data to set, measure, and meet goals. Connect all your tools and Yaguara helps you track progress toward goals, see projected performance and delivers predictive insights and recommendations to help you make better decisions, faster.

Professional Services • Security
LARES is a vendor-independent security consulting firm that helps companies secure electronic, physical, intellectual and financial assets through a unique blend of assessment, testing, and coaching. We are committed to identifying the key assets of your unique business and creating a customized strategy to protect you in today's volatile market.