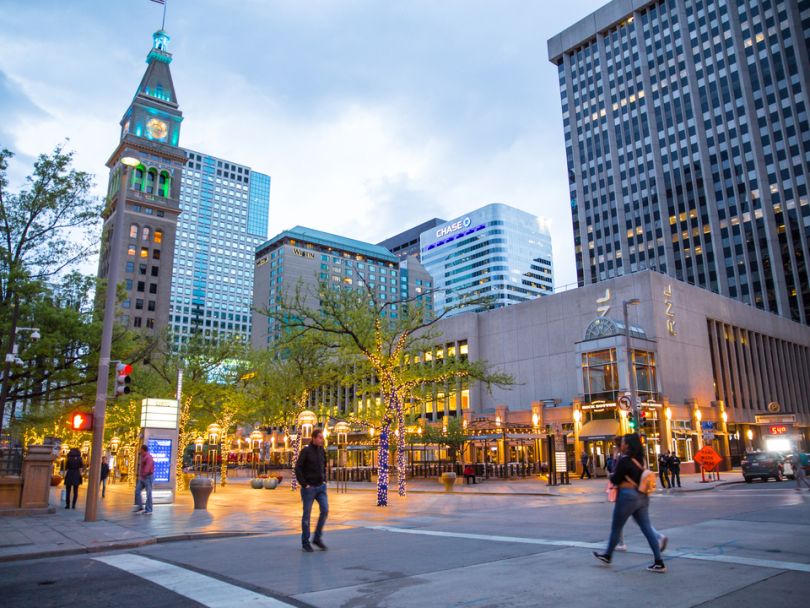 Fresh off the heels of its $7.2 million Series B, Nashville-headquartered JumpCrew just announced the launch of a new Denver tech center — and the hiring of the CTO who will lead it.
This morning, JumpCrew shared that it had secured its Series B, co-led by Nashville Capital Network and Hinsdale Capital. In addition to the funding — which brings the company's total to $15.9 million — JumpCrew revealed Dave Elchoness will serve as its newest chief technology officer.
Previously, Elchoness held the role of senior vice president, product and technology at MediaNews Group, a Denver-based publisher. In other words, Elchoness won't have to travel far for his new role.
"Denver is a dynamic, fast-growing city that fits into JumpCrew's expansion perfectly," Elchoness told Built In. "We look forward to becoming part of the Denver tech and start-up communities and investing in Denver."
JumpCrew also has offices in NYC and San Diego. 
Denver is a dynamic, fast-growing city that fits into JumpCrew's expansion perfectly."
JumpCrew, founded in 2016, develops and operates a platform that integrates both sales and digital marketing. The company says its solutions help clients acquire new customers, and build real, trusting relationships with them with meaningful marketing.
JumpCrew's Denver location is scheduled to be up and running by "early summer," according to the team. The location will be primarily technology focused, with Elchoness and his crew working on fine-tuning the company's sales-facing platform, in addition to launching a "new ad sales product" in the coming months.
The company's Series B funding round will contribute to the hiring necessary to flesh out the Denver tech hub.
"As the company continues to grow, so will this team," said Elchoness. "We are focused on a very ambitious technology strategy."
Additionally, JumpCrew plans to use its fresh funds to invest in its product and make strategic acquisitions in the media space. The company has previously acquired publishers MyBaseGuide.com, Target Marketing and AHRN.com.
To those familiar with the Colorado tech scene, a tech company deciding to open a local office is nothing new. In the last year alone, Facebook and Amazon have both announced plans for major expansions into the Denver and Boulder areas. We know, it's hard not to get possessive of such a great state — but with the titles and awards just rolling in, who can blame them?