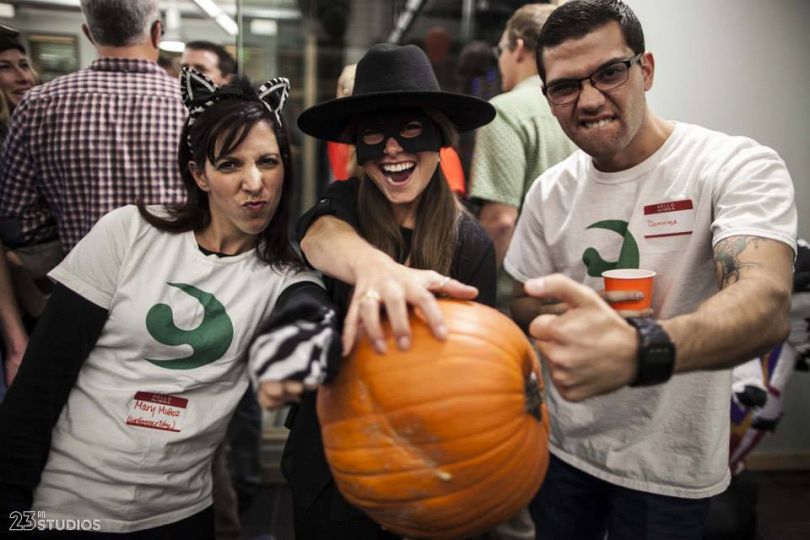 Every week, we dig through our events calendar and hand-select five events worth checking out. Whether you're looking to mingle with local tech recruiters, improve your work-life balance or get over your fear of coding, there's something in store for you. Ready to make this week great? Here's what's coming up in Colorado tech.
Built In Colorado's Top Companies Hiring, October 23 at 5:30 p.m.
Show your career a little love at Built In Colorado's Top Companies Hiring! You'll have the chance to mingle with seven of Colorado's fastest-growing startups and tech companies, learn about the exciting work they're doing and discover new career opportunities. Tickets are limited and selling fast. Grab yours before it's too late!
Recurly Boulder Open House, October 24 at 5 p.m.
Since openings its Boulder office in 2015, Recurly has grown its local team from four employees to 40 — and it's not done growing yet. Join the team for beers and snacks as it celebrates the opening of its new downtown office space and learn more about the company's plans for growth.
Yoga and Chill: How to Find Work-life Balance, October 25 at 6:30 p.m.
Startup life got you stressed? Wind down with local adtech pro Sarah Robbins and the folks from mBolden as they host an evening of yoga and conversation around finding work-life balance. The event is free and a limited number of yoga mats will be available for use during class.
Office Hours at Foundry: Free Legal Consultations for Entrepreneurs, October 26 at 10 a.m.
Turning a great idea into a thriving business comes with a number of challenges — particularly when it comes to understanding the legal side of the business. This is your chance to get free, professional advice from the team at Davis, Graham and Stubbs and to get your questions answered by someone familiar with the issues and opportunities facing startups and entrepreneurs in Colorado.
So Much Fun, It's Spooky: Try Coding with Turing School, October 27 at 10 a.m.
Interested in learning to code but afraid to make the leap? Join the Turing School for a special Halloween-themed, weekend-long crash course in front- and back-end development. Over the two days of the event, attendees will learn the basics of Ruby, HTML, CSS and JavaScript and wrap up the weekend building their very own Halloween-themed application.