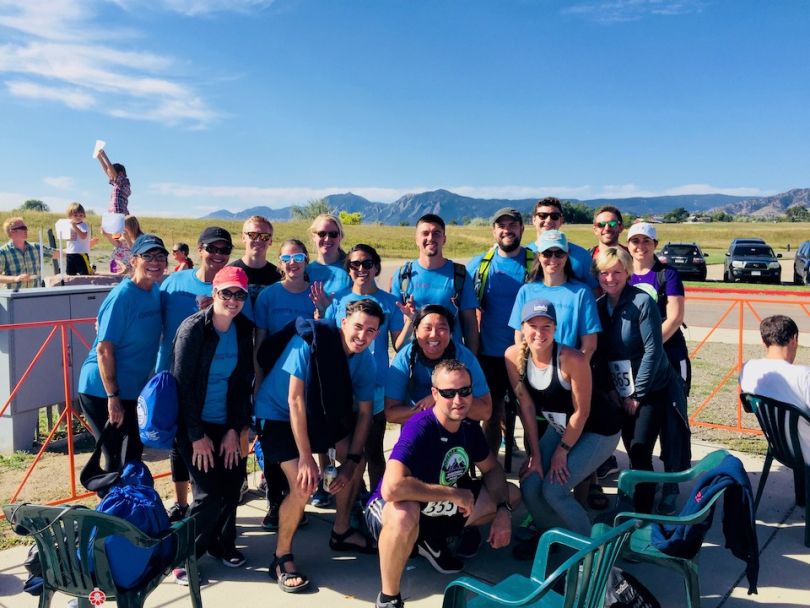 A company's core values are a distillation of its culture, a north star that guides the actions and attitudes of every person on the team. But unlike the north star, core values aren't exactly burned into the night sky. They require a team to do a whole lot of soul-searching and to ultimately answer the question: "What do we, as a team, believe in?"
Just ask Conga's Vice President of Product Development, Ryan Hitchler. Two years ago, he and his team sat down to put the document automation and data management company's deepest-held beliefs into words. The result, as he put it, is "a true reflection of who we are as a unified group — as well as individuals."
We asked Hitchler to shed some light on Conga's core values, the team that created them and how they put those values into action every day.
Tell us about Conga's core values. What are they? When were they established?
Lynda Mills, our VP of HR, led an initiative in the summer of 2016 to gather representation from all departments with various levels of tenure to get a holistic representation of the company dynamics. The team was about 20 or so individuals and was a good sampling of the organization. We wanted to unify and put to paper what our values are, and communicate them more broadly. The values in detail are below:
Adapt to Win: Faced with inevitable change, we succeed by humbly challenging the status quo.
Five-Star Value: We strive to deliver Five-Star value in every interaction.
Desire for Knowledge: We inherently create knowledge sharing in every conversation. Through an environment focused on problem solving, we empower individuals to take initiative and make decisions.
Passion with a Purpose: We thrive in an environment where collaboration knows no boundaries. We persistently work to discover the next innovation to drive meaningful impact to the lives of our customers, partners and employees.
 
We wanted to preserve our history and culture, but also welcome new people in a way that enables us to stay true to what has made us successful." 
Why are these values so important to the business?
We believed it was very important to define these values in a way that gave us direction on how to maintain our culture as we grow. We wanted to preserve our history and culture, but also welcome new people in a way that enables us to stay true to what has made us successful. The five-star interaction value, for example, was baked into the customer lifecycle experience at Conga for many years, and so many customers love Conga for that very reason.
How are you putting these values into action?
I volunteered to teach 100-plus individuals across departments in several leadership sessions about building organizations that are resilient to change. The ability to create an organization that is resilient starts with the individual assessing themselves first.
A big part of that is understanding your own emotional intelligence. If you're in tune with why you're feeling the way you are — at its core — you are in a much better place to be empathetic to others. The other is consistently empathizing and practicing those skills. If you understand where you're coming from (it's not always obvious!) and have tried to put yourself in another's shoes, you'll create much better outcomes. In these teachings and practices, I leverage all of our core values in some fashion.
Tell us about a moment in your company's history that made you proud. How did it reflect the values you've instilled here?
I came to Conga through an acquisition of two companies named ActionGrid and CRMCulture. It was a big change to come from 13 and 35 people, respectively, to an organization of over 100. There was a lot of fear, uncertainty and doubt, and yet I'm proud to say my team has nearly 100-percent retainment today after two and a half years, and nearly everyone has been promoted and advanced their careers.
Have you or your people built any traditions, activities or rituals to foster culture?
Something new we're trying that I'm very excited about is called "Mob Programming." This is a technique where the entire team sits in the same room and works through the same problem on the same computer, and rotates every 10 minutes driving the keyboard.
I was getting worried about our culture deteriorating with a temporary office space that has high cube walls. (We've outgrown our space and are moving to a permanent space in March!) We were built and designed to work together, and this technique has brought back this aspect. The team loves working through a problem to its completion together and are high-fiving and cheering at the end. It's very exciting to watch.
When it comes to new hires, how do know you've found the right culture fit?
It's very difficult to assess true culture fit until a person has been part of a team for a time. However, I look for empathetic qualities and drive over technical skills. Of course, technical skills are important and a pre-requisite for the position, but I can't teach personal drive or passion. I can help teach empathy and emotional intelligence, but the individual has to have a desire to change to be teachable.