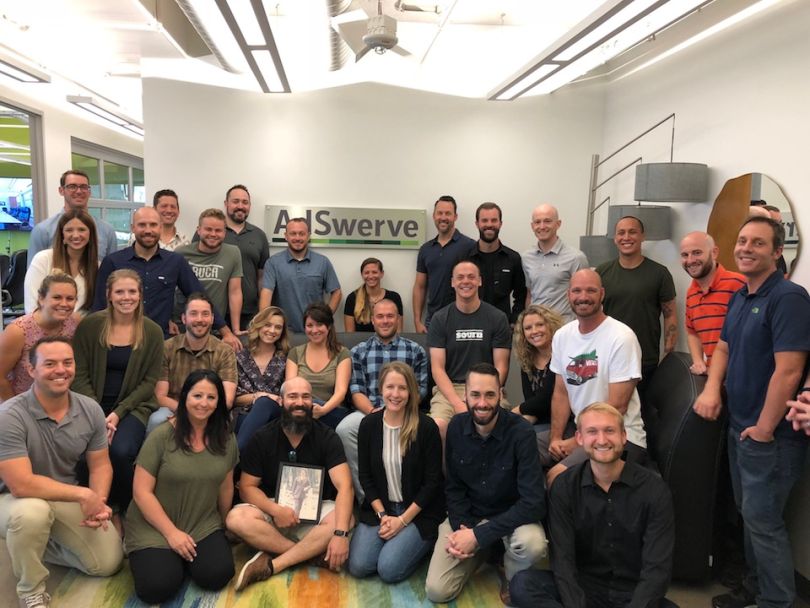 This week, Denver-based AdSwerve announced it would acquire Seattle's Analytics Pros in a deal reportedly worth $24 million. The deal unites AdSwerve's status as a "leading Google Marketing Platform Partner" with Analytics Pros' expertise in Google Analytics 360 and Google Cloud platforms.
The deal essentially creates a Google marketing juggernaut, one of the only companies in the world providing services across DoubleClick, Google Analytics, the Google Marketing Cloud and other facets of the Google Marketing Platform.
AdSwerve CEO Clint Tasset said the acquisition was an opportunity to unite marketing and ad technology.
"By bringing Analytics Pros into AdSwerve, we can instantly offer a start-to-finish service model across the entire Google platform, while adding additional marketing cloud solutions and predictive analytics," he said in a statement.
AdSwerve was founded in 2009 and has developed into one of the leading partners for DoubleClick, Google's most advanced advertising toolkit. This is the company's first acquisition, and comes hot on the heels of a $6.4 million venture round it raised in June.
Analytics Pros helps businesses measure and analyze data interactions through big data and machine learning technology. Also founded in 2009, the company has worked with the likes of Starbucks, Visa and SAP, and employs engineers, optimization specialists and search and SEO experts along with content marketing, data visualization, data science and analysis professionals. Aside from their base in Seattle, the company has remote employees dispersed across North America and Europe.
The addition of Analytics Pros' employees will bring AdSwerve's headcount to over 120, and the two expect to bring in more than $100 million in revenue this year.
Analytics Pros CEO Vicki O'Meara said she saw a bright future ahead.
"We're thrilled to bring together market-leading media and measurement capabilities for data-driven marketers who seek to activate their data to fuel their growth," O'Meara said.
The companies will officially combine on January 1st, 2019. The acquisition was funded by Boston private equity firm Abry Partners.