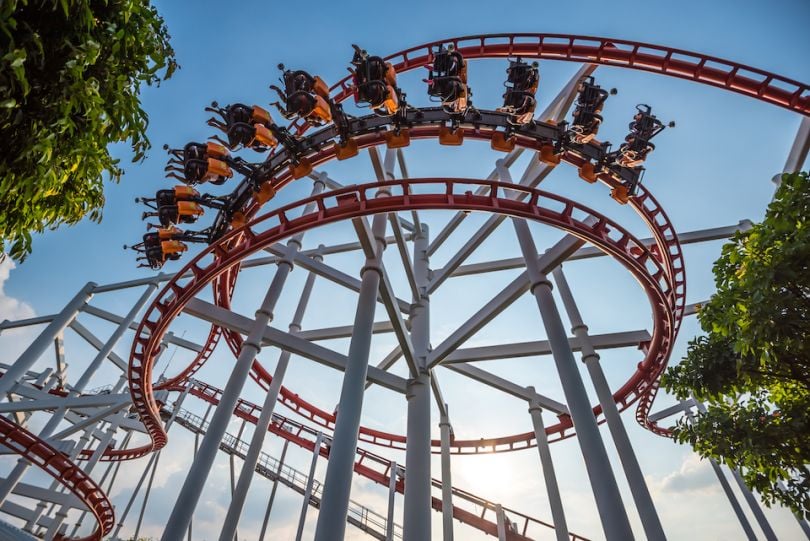 The tours and activities industry is about to get a mobile makeover — and Boulder-based startup Redeam now has the VC backing to prove it.
The startup announced this week that it raised $7.7 million in Series A funding to accelerate the growth and development of its travel tech platform. Redeam's technology solves an expensive and antiquated problem in the tours and attractions industry: the processing of tickets sold by third-party distributors.
"We're thrilled to start scaling our solution, which can enable any tour or activity company to dramatically improve their customer experience, streamline their operations and grow their channel sales," said CEO and co-founder Kevin McLaughlin in a statement. "Not only are we solving a very expensive problem for suppliers; we're boosting resellers' ability to sell mobile tickets, creating happier customers and reducing paper use for everyone."
Despite advances in digital and mobile technology, many tour and attraction operators still rely on paper vouchers. A customer buys a ticket through a third-party reseller, receives a PDF voucher, and then must print that voucher and take it to the ticket counter upon arrival to redeem it for an actual ticket.
It's an inconvenient process for customers, who today prefer to buy tickets online and have them sent directly to their phones. Redeam wants to simplify the process by allowing them to ditch the paper printouts and long lines.
For businesses, though, the problem is much more dire. It's not only time-intensive but, collectively, it also costs the tour and attraction industry billions of dollars a year to maintain. By enabling businesses to automate and streamline the processing and reconciliation of ticket vouchers, Redeam helps them scale and modernize virtually overnight.
"The tours and activities sector is long overdue for innovation and disruption." 
The new funding will enable the startup to grow its team while focusing on developing its product offerings and sales and business development efforts. The team will work to expand partnerships with distributors and tour and attraction operators and increase brand awareness.
Redeam makes money by collecting a 3 percent fee from the supplier on each voucher processed. Since launching its product in April 2017, the company has seen a 30 percent month-over-month increase in the number of vouchers processed. The startup has forged relationships with attractions like the Statue of Liberty, The Metropolitan Museum of Art and the One World Observatory in New York.
The Series A round was led by Silicon Valley-based Vertical Venture Partners, with participation from Thayer Ventures, JetBlue Technology Ventures, Tallwave Capital and Peninsula Ventures. The company also received investments from industry leaders like Barney Harford, COO of Uber and former CEO of Orbitz; John Love, former CTO at Concur; Russ Sach, member of the founding team at Expedia; Thomas See, chief revenue officer at Live Nation Entertainment; and Rob Torres, managing director at Google Travel.
"The tours and activities sector is long overdue for innovation and disruption," said Chris Hemmeter, managing director of Thayer Ventures, in the statement. "We're happy to participate in this round for Redeam, whose technology solution is positioned to catapult this sector into the mobile age and bring significant benefits to companies throughout the space. This is the first announced investment for Thayer Ventures III, our third fund, and we look forward to working closely with the Redeam founders and team in the months ahead."