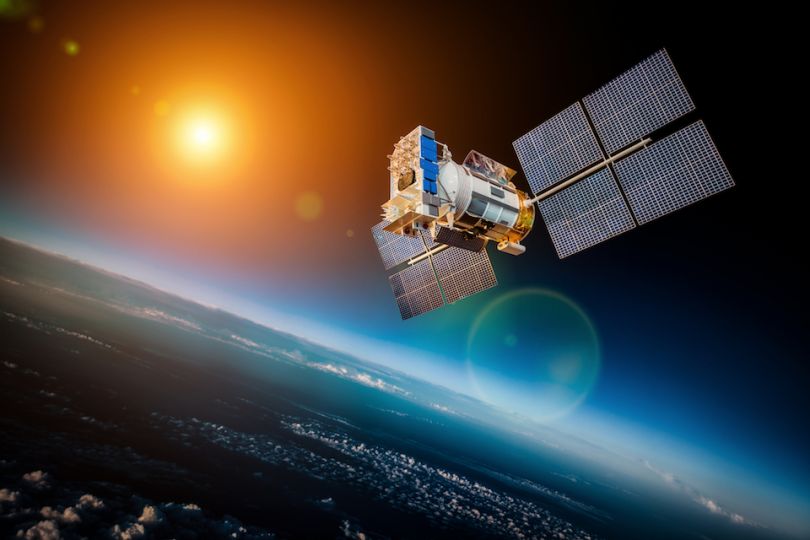 It's official. Maxar Technologies is moving its headquarters to Colorado, and it's bringing more than 800 new corporate jobs with it.
Maxar, which develops satellites and geospatial intelligence technology, has been eyeing Colorado as a potential location for its headquarters for months.
The company acquired DigitalGlobe in a $2.4 billion deal in October, and since then, its executive team has been split between DigitalGlobe's Westminster office and Maxar's San Francisco headquarters.
"We are excited to become part of the dynamic Denver business and tech community," said Howard Lance, president and CEO of Maxar Technologies in a statement. "This move represents an opportunity to bring together our executive leadership team in a common location, as well as to establish a base for our future shared-services organizations."
Lance announced the decision with Gov. John Hickenlooper on Wednesday at the DigitalGlobe offices, which will also serve as Maxar's new headquarters. The Westminster office currently houses 800 DigitalGlobe employees, and the company says there is plenty of room to house an additional 800.
"We are proud Maxar chose Colorado as its new home," Governor Hickenlooper said in the statement. "Their presence in the Denver Metro area reflects our state's commitment to innovation, business and job growth."
Colorado was a logical choice for the company. It's home to a number of major space industry businesses — including Ball Aerospace, United Launch Alliance and Lockheed Martin Corp. — making industry talent abundant. And just last month, the Colorado Economic Development Commission granted the company more than $14 million in tax incentives. Maxar will earn the incentives if it moves its headquarters to Colorado and hires at least 800 people at an annual wage of $116,917 within eight years.
Maxar was also considering a move to Herndon, Va., which is home to its 1,000-person geospatial analysis division of Radiant Solutions. However, the combination of talent, tax breaks and opportunity for rapid growth likely tipped the scales in favor of Colorado.
"This is a really exciting time to be in the space technology business," Lance said in the statement. "We're driving innovation in all of our locations across North America, and Colorado offers many advantages as our new corporate hub."