A mark of a great company is its ability to retain and grow its talent. By providing employees with opportunities to expand their knowledge, take on new responsibilities and develop their leadership skills, companies are able to offer more than just a paycheck — they offer a clear path to career success.
We talked to four local techies about the professional growth they've experienced at their respective companies, and how they rose through the ranks to where they are today.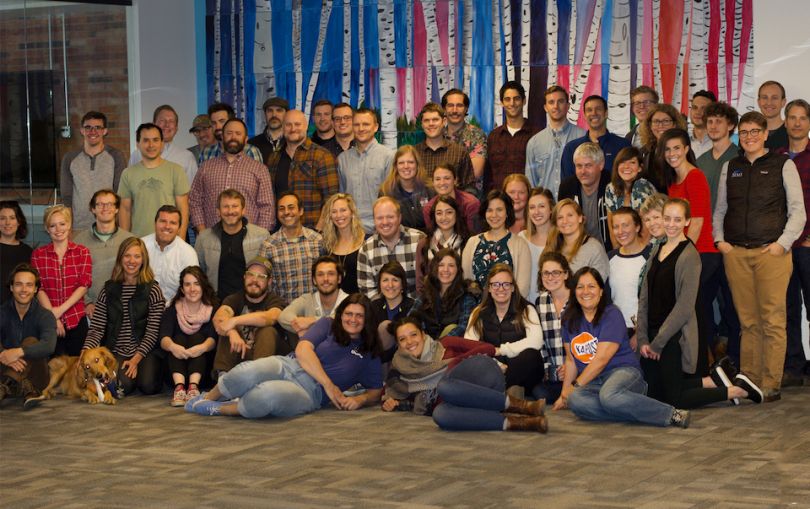 Kapost combines B2B marketing software and professional services to help businesses stand out in the digital landscape and implement more effective content strategies.
What role did you get hired for originally?
Lead product designer.
How did you rise through the ranks?
I joined Kapost as a lead product designer, and I was given the opportunity to explore and do what I thought was necessary to improve how design positively impacts the product and, ultimately, the business. The support from my colleagues has really helped me grow and evolve. And importantly, the culture has allowed me to enjoy my job, which goes a long way when you want to make an impact and overcome challenges.
How has your company supported your advancement within the company?
Kapost has paid for me to attend design conferences to capture ideas and insights to use at work, provided resources like books and sponsored the designer meetup I organize.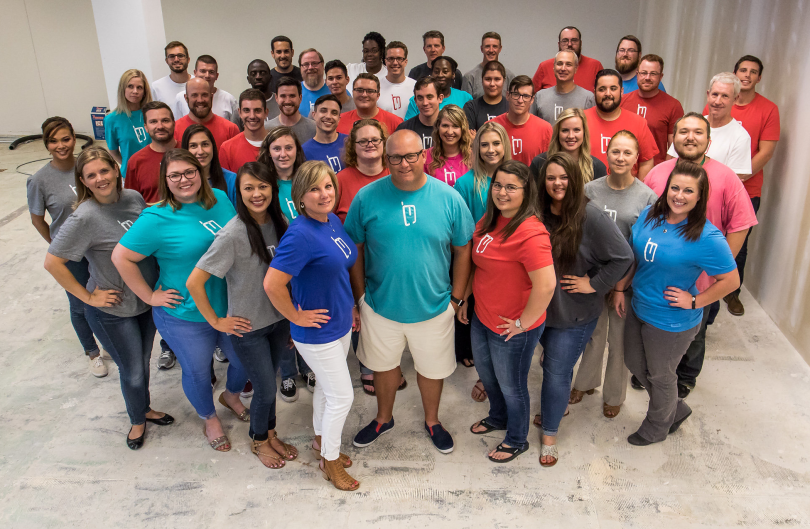 Mobile Solutions helps companies manage their mobile devices, offering a SaaS mobility management platform and services that encompass the entire lifecycle of company devices.
What role did you get hired for originally?
In 2008, I was hired by the owners of Mobile Solutions in a part-time role to assist with day-to-day systems administration and IT needs. In the early days the systems were fairly straight forward, as the company consisted of only 10 people and our needs were much different. As we found our footing in the industry, we saw a tremendous deal of growth internally, and I was able to build out the infrastructure to meet the demand and ensure all technical aspects of our company were always running smoothly. As Mobile Solutions continued to see success, so did my career and experience with various new systems, servers, software and customers.
How did you rise through the ranks?
I have been fortunate enough to be able to carve out new roles for myself by looking to the future and sustainability of Mobile Solutions. The owners of the company, Jim and Kim Johnson, have always entrusted me with the successful execution of new ideas. When we found a need for lifecycle management and enterprise mobility management divisions, we worked together to create new processes and establish our name as the go-to solution in the mobile expense management industry.
Hard work, lots of hours and absolute dedication to the success of my new roles have allowed me to flourish with this company. The thought of continually bettering ourselves by finding new and inventive ways to solidify ourselves as the leader in enterprise mobile management is what gets me out of bed in the mornings. Developing the backbone, processes and consistency for all of these new and growing initiatives has been the opportunity of a lifetime.
How has your company supported your advancement within the company?
I feel like Mobile Solutions has a vested interest in seeing me succeed, both professionally and personally. Jim and Kim have always been there to talk to when the going gets tough and help me to work through the inevitable issues that arise along the way. High expectations for performance combined with great rewards and a true family environment are what helped me find a career that I am incredibly passionate about. Mobile Solutions has allowed me to attain two professional certifications along this journey, and with all the great experience and people, I've come a long way since 2008. Here's to another 10 years!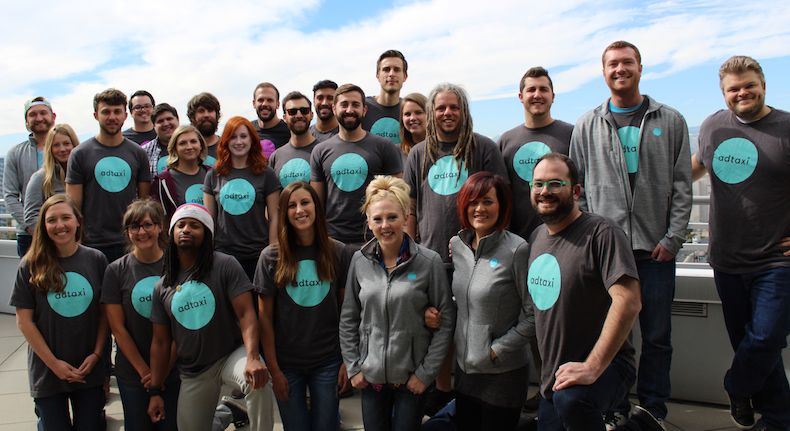 Adtaxi works with media businesses and advertisers to implement performance-driven digital marketing campaigns.
What role were you hired for originally?
I was hired as an SEM specialist.
How did you rise through the ranks?
I have been promoted twice since starting with Adtaxi. I started as an SEM specialist, managing campaigns in AdWords and Bing. After 6 months, I was promoted to search team lead.
I was given the opportunity to create the lead role and write my own job description with the assistance of my manager at the time. My manager gave me a lot of training on how to be a manager, which I didn't have any experience with previously. The lead role was a great intro to management and was incredibly beneficial to me and my career.
After two years as team lead, I was promoted to director of search operations. I now manage a team of 20 SEM specialists and two team leads. I make sure to train and assist the leads like my previous manager did for me.
How has your company supported your advancement within the company?
My managers have been incredibly supportive and helpful during my career at Adtaxi. They have been amazing mentors and have outlined clear goals I needed to accomplish in order to get promoted to a more senior role in the company.
During my time at Adtaxi, I've also been given a lot of opportunity to create my own projects and goals. The company values and encourages employees who have new ideas they want to test out. Upper management is easy to approach and pitch ideas to, which has made it easier to advance within the company.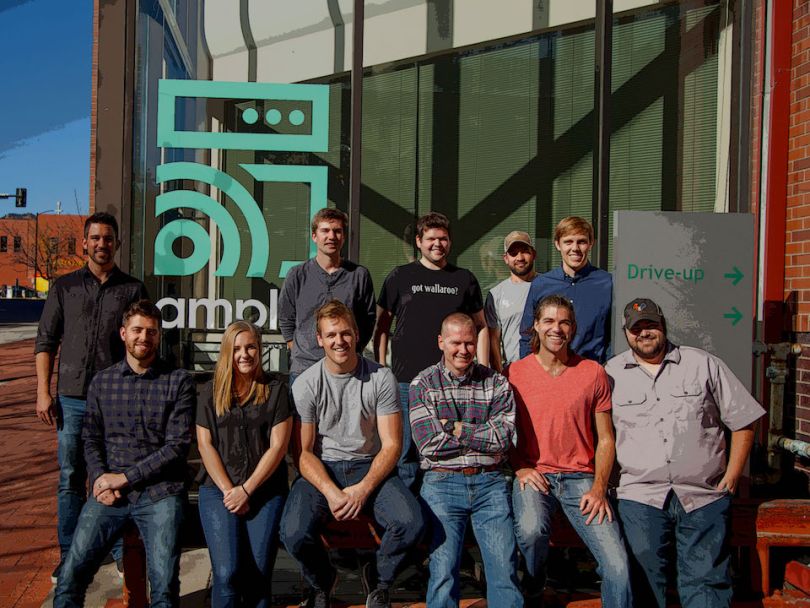 Amplio Digital helps e-commerce businesses with sales, digital advertising and growth marketing through Amazon Marketplace and other online platforms.
What role did you get hired for originally?
I was originally hired on as a part-time contractor to manage digital marketing clients. I handled account management for email marketing, SEO, content and website development services across a broad range of clients.
How did you rise through the ranks?
I moved from part-time to full-time by delivering results (growing sales) for my clients. I was also good at dealing with ambiguity, which means taking on a broad range of opportunities and operating autonomously. I acted like an owner, doing whatever it took to achieve our clients' objectives.
I also had the fortunate privilege of taking over the Amazon division at Amplio within my first year, thanks to great insight and trust from the CEO, Marshall Hayes. I got involved at the right time and have had many opportunities along the way and have adapted to various company needs. I like to think it came from a blend of being hungry to grow and staying adaptable to meet evolving business needs.
How has your company supported your advancement within the company?
I've had amazing support from Amplio leaders and peers, including opportunities to succeed and to fail. It's a safe environment to try things for the sake of "Bias for Action," one of our core values. I've also had great direction, feedback and support along the way in the form of training, conferences and coaching.