Collaborative. Inspiring. Innovative. These aren't just words to describe the work that goes on in Colorado tech offices — they also describe the spaces themselves. Tech businesses today have gone beyond simply building great culture. They're also building spaces that help those cultures thrive.
Curious about the office spaces where Colorado tech magic happens? Here's an inside look at five of our favorites.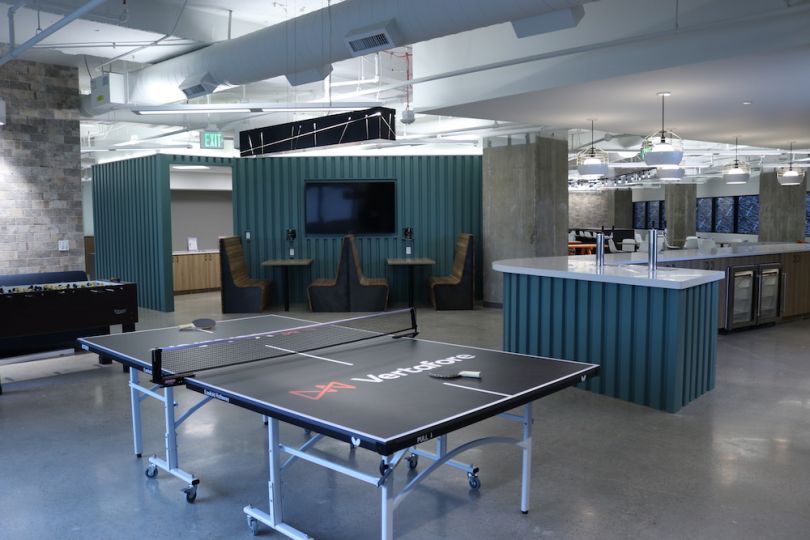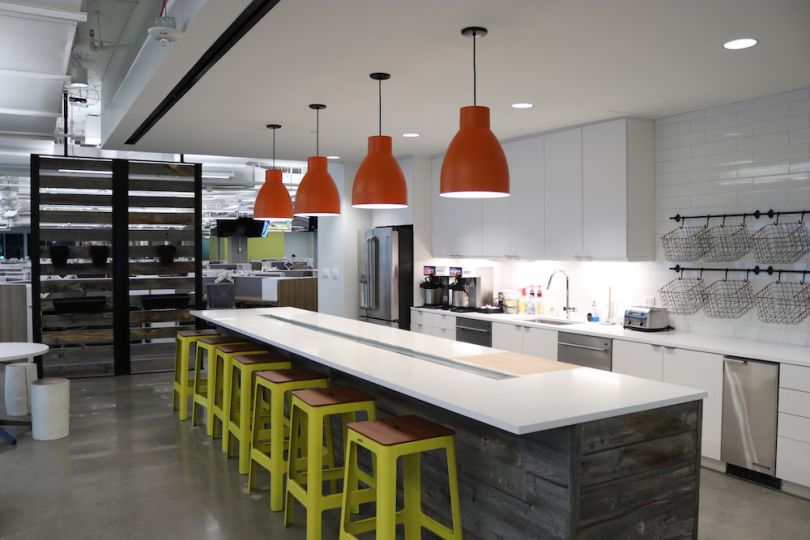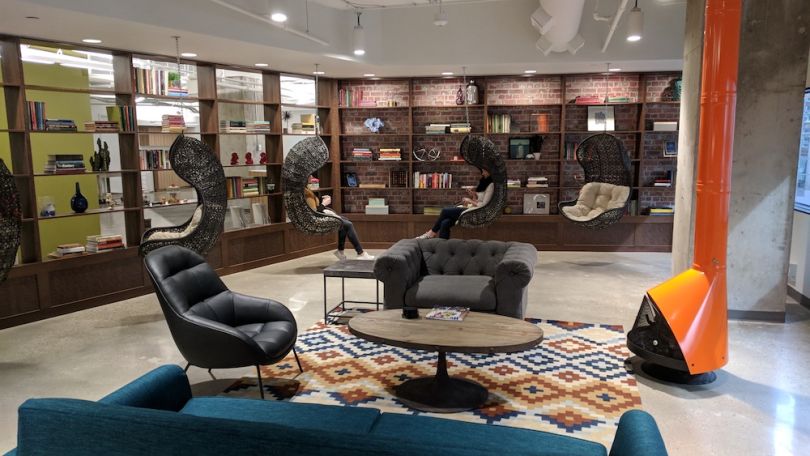 Vertafore provides cloud software for the rapidly evolving insurance industry. The company's SaaS products help independent agencies and brokers scale and grow their businesses by providing deeper insights and automating day-to-day tasks. A relative newcomer to the Colorado tech scene, Vertafore gave us a peek inside their massive (and fast-growing) Denver office.
Location: Denver
Number of CO employees: Just over 400
Square footage: 115,000 square feet
Move-in date: October 2017
What inspired the design of your office?
"We took cues from our LoDo neighborhood and designed the office in an 'urban natural' aesthetic, featuring exposed concrete floors and pillars, brick walls, natural woods and local artist graffiti," said Bobby Cesafsky, Vertafore's director of strategic programs. "The open floor plan is merged with conference rooms, open collaboration areas and amenity spaces to allow individuals and teams to find the right place to work and meet throughout the day as well as promote and foster collaboration and teamwork."
What's the coolest or most unique feature?  
"One of the office's more unique features is the 'Lodge,' which is a place for employees to get away from the noise for a moment and sit in a hanging chair or sofa among the rows of built-in bookshelves and next to the working fireplace," Cesafsky said.
Fanatics is one of the largest distributors of licensed sports merchandise, taking a tech-driven approach that enables them to deliver both fan favorites and timely new products on-demand. It's no surprise, then, that memorabilia adorns their office walls.
Location: Boulder
Number of CO employees: 45
Square footage: 7,000 square feet 
Move-in date: August 1, 2016
What inspired the design of your office?
"Our design was inspired by the amazing views from our office (you can see from the Flatirons all the way to Pearl Street!) and our company's sports roots," said Jim Oxenhandler, director of branded engineering. "We opened the space up as much as possible and replaced most of the remaining walls with glass so that you can see the view from just about anywhere in the office. We then decorated the space with earth tones mixed with our companies blue and red colors."
What's the coolest or most unique feature?
"We have a lot of autographed memorabilia, hand-signed by our exclusive athletes. For example, we have a football signed by Von Miller, a jersey autographed by Matt Duchene and even a soccer ball signed by Pelé," Oxenhandler said.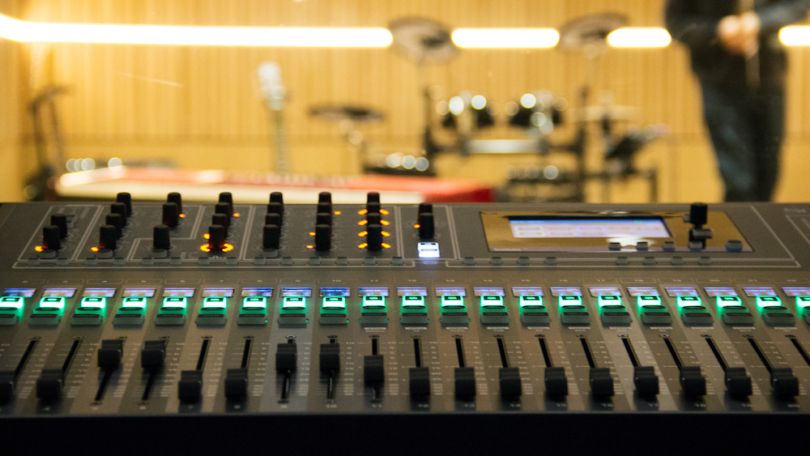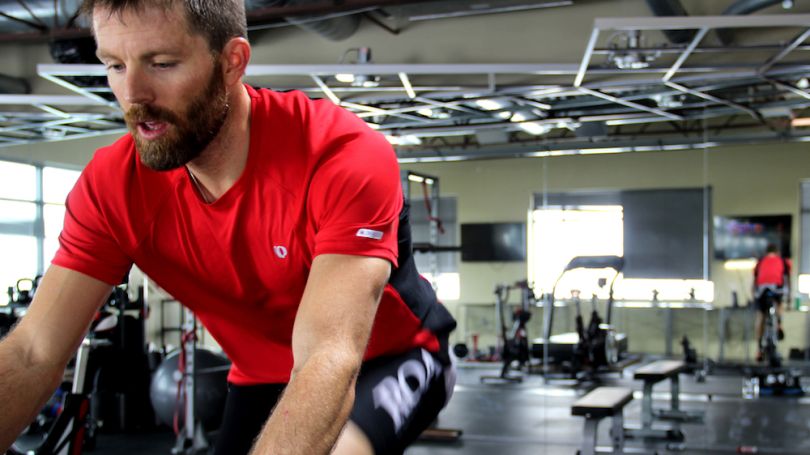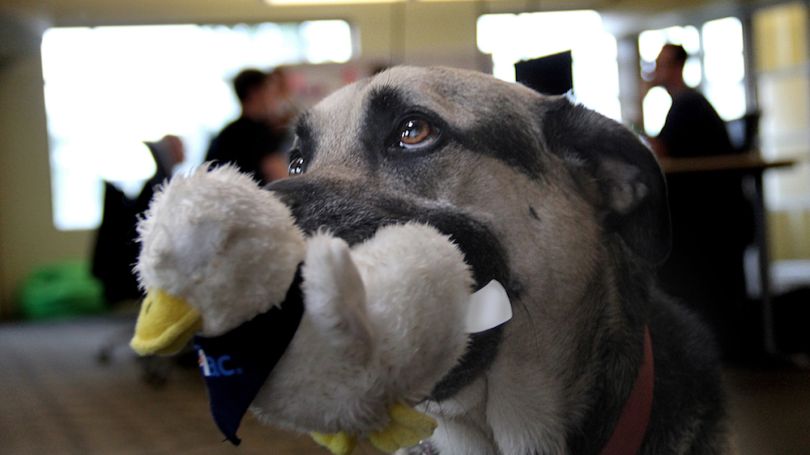 Peaksware creates software tools to help musicians and athletes master the art of deliberate practice. Under the roof of the company's Boulder office live four different brands — MakeMusic, TrainingPeaks, AlfredMusic and TrainHeroic — which have made their marks on the company culture and the inspirational design of the office.
Number of CO employees: 270 between all brands
Square footage: 32,000 square feet
What inspired the design of your office?
Our office design is inspired by the tools we create for musicians and athletes and the passions that drive our teams.
At MakeMusic, our mission is to develop innovative solutions that transform how music is composed, taught, learned and performed. Music is all we do and we do it better than anyone else — thus, the onsite music studio!
At TrainingPeaks, we believe there is a right way to train for an endurance event. It starts with having a clear goal, finding expert instruction, performing structured training and receiving immediate feedback throughout the process. That's why we've built a fully equipped on-site gym with plenty of bike storage.
What are the most unique features?
The Woodshed and The Pain Cave. We have a fully equipped onsite gym and a top-shelf music studio for all employees to use for work or for play.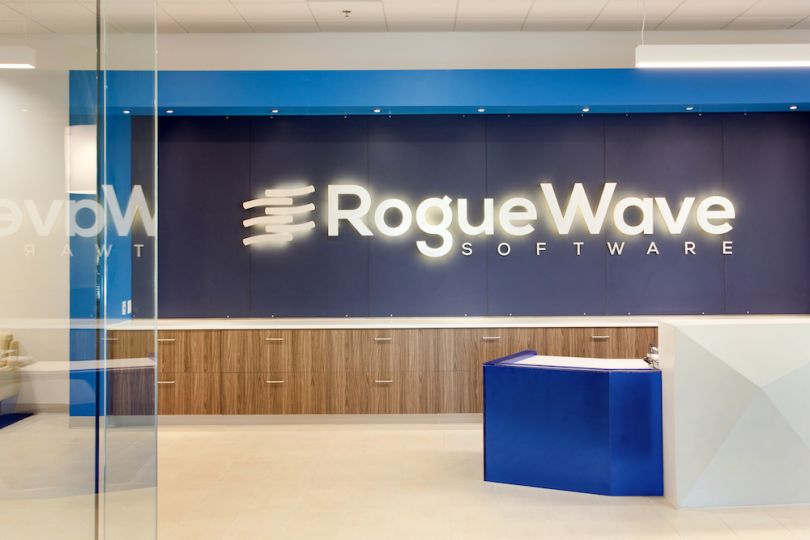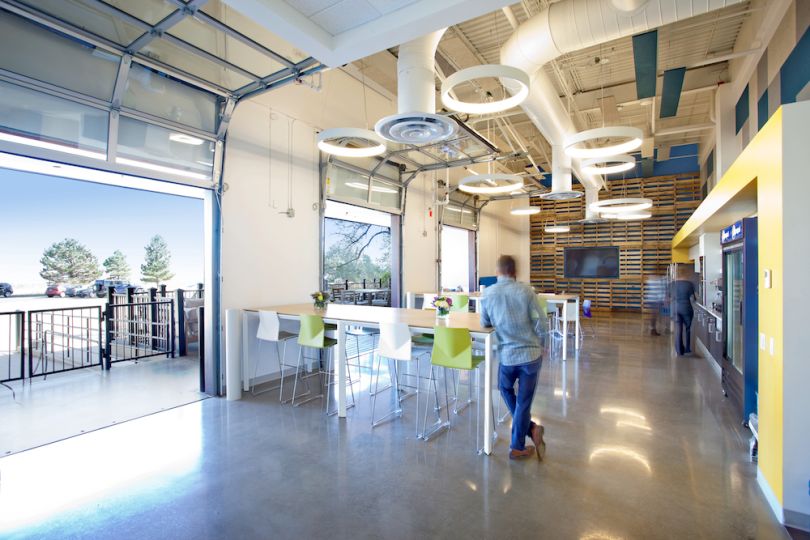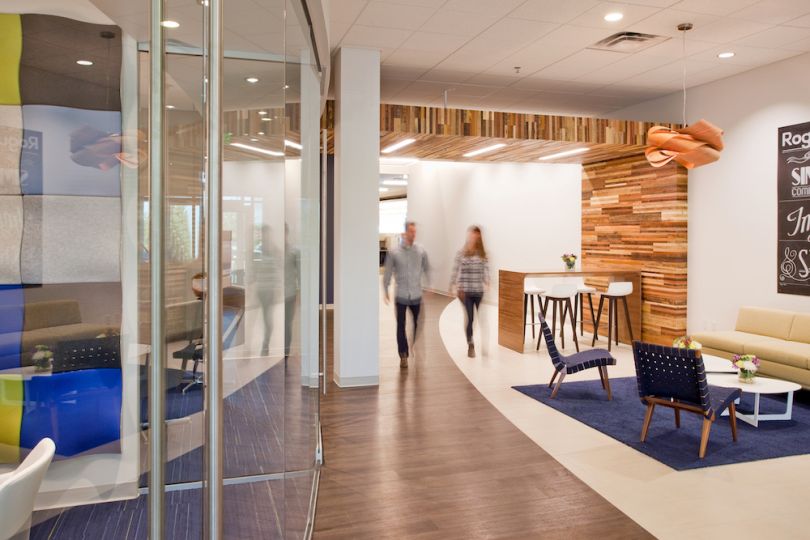 Rogue Wave helps enterprises around the world build, connect and secure applications and deliver them to customers with speed. With 400 employees and 13 offices worldwide, Rogue Wave's local space embodies its global culture and diversity of tech solutions.
Location: Boulder
Number of CO employees: 75
Move-in date: July 2015
What inspired the design of your office?
"With a recent rebrand, the design was influenced by how we wanted Rogue Wave to be represented in a physical space," said CMO Christine Bottagaro. "We wanted to not only create a more a collaborative, open and energetic space, but also be able to visually portray who we are as a tech company."
What's the coolest feature?  
"We converted a loading dock and warehouse space to an open breakroom and adjacent deck. From the breakroom, glass garage doors open to the deck for an outdoor work area, hosting impromptu meetings and our all-company BBQs. And, illustrating our pride in the company, the custom-made, 21-foot, aluminum-lettered logo welcomes you to the office as you enter," Bottagaro said.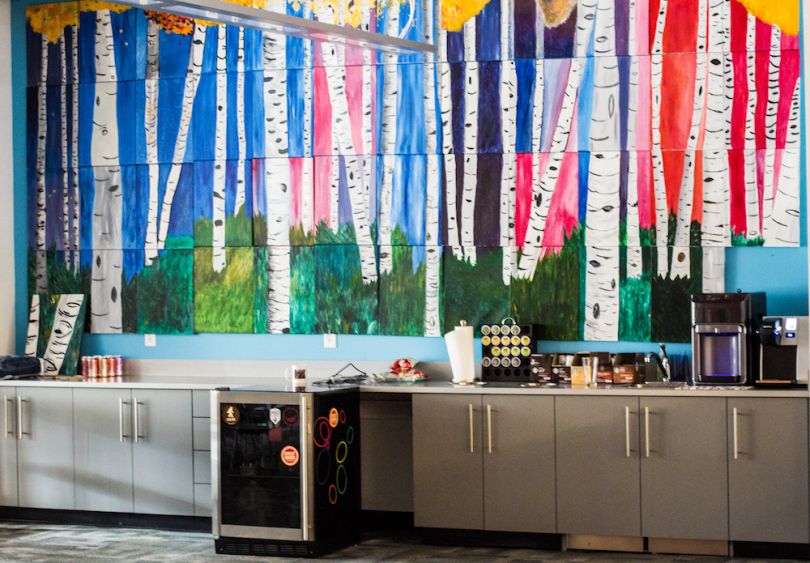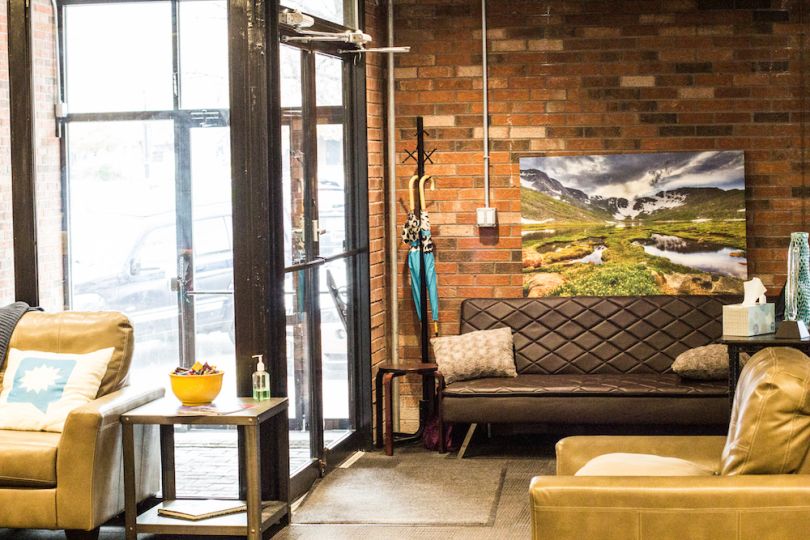 Kapost offers a unique B2B marketing platform that enables businesses to map out and implement their content strategies, collaborate across teams and departments, and measure the success of their campaigns. Having outgrown its previous office, Kapost recently moved into its own building on Pearl Street.
Location: Downtown Boulder
Number of CO employees: 70 
Square footage: 16,142 square feet on three levels
Move-in date: July 12, 2017
What inspired the design of your office?
"Since the building was completely gutted by the landlord, we had a huge empty concrete box to work with," said office manager Nicole O'Brien. "The design was a combination of retaining the color palette features from our previous space and incorporating the exposed brick walls and the interesting window features.  
We also wanted to incorporate as much natural light as possible, while still making the space comfortable — i.e. not 'warehouse-y.' The result is an office space that is unique and not just a sterile corporate space. The team has been pretty much unanimous in its approval over our other space."
What's the coolest or most unique feature?  
"We have a lot of exposed brick, a really beautiful wrought iron and brick staircase, and an open floor plan that allows for collaboration and creativity," O'Brien said. "The 'Millennium Falcon' window in our large top-level conference room is pretty cool, too. Additionally, we have an amazing kitchen that is always stocked with healthy snacks, coffee, tea and LaCroix."