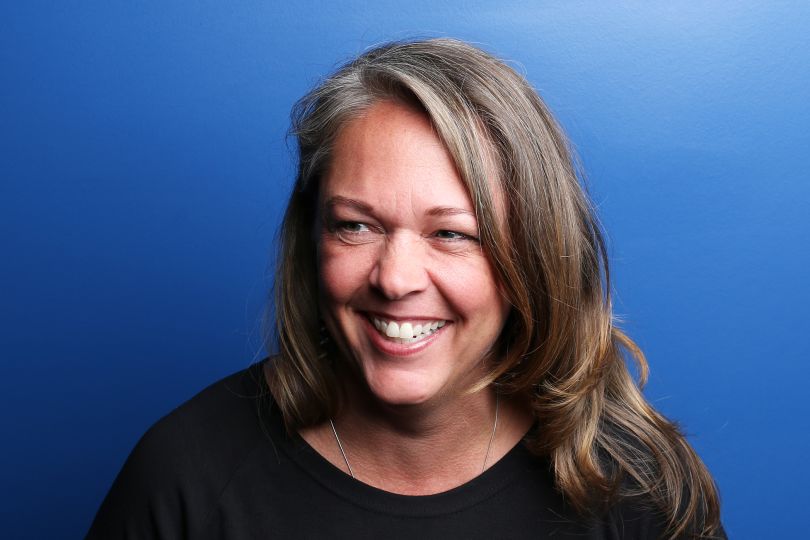 Kristen Bevans is the executive director of development at IHS Markit Digital, where she's been a part of the team for over two years. Her team encompasses 65 members who are responsible for around 35 of the company's clients. We talked to Bevans about the tasks currently topping her to do list — and how she drives her team forward by celebrating great work while also embracing the lessons in their failures and mistakes.
WHAT IHS MARKIT DOES: IHS Markit Digital provides award-winning digital solutions including design, data technology and innovation to the financial services industry.  
YOUR BIGGEST TO DO: Capacity planning for the next two to four sprints. I'm figuring out how much work is in the pipeline for our various active clients and who's available to do that work. And, we're hiring! We're looking to onboard new full stack technologists, scrum masters, and operations support, so I'm talking to new candidates every day. I'm very focused on matching the right person with the right job at the right time.
HOW YOU LEARN FROM YOUR MISTAKES: Through analysis of data task failures, usage and ownership. I'm looking for opportunities to improve efficiency, such as potential consolidation or retirement of data that's no longer used.
THE MOST REWARDING TASK ON YOUR LIST: Designing new solutions for our clients!
HOW YOU PLAN TO TACKLE IT: When our teams talk about our purpose we say, "We help people prosper," and that resonates with our clients. It's exciting to hear about how they want to support their customers, then to look across our services and offerings knowing that we can make a difference.
HOW YOU CELEBRATE: I'm a huge proponent of finding something to celebrate every single day. I'm known for starting a big round of applause in meetings when one of our team members solves a complex technical challenge, or making sure to acknowledge when someone helps to put the dishes away in the kitchen. I love to use my talent for encouragement to keep the team strong.