With the help of technology, companies across the country are exploring innovative solutions to the complex issues that plague the healthcare industry. One Colorado healthtech startup is taking on the self-funded health insurance model and proving that high-quality care doesn't have to come at an exorbitant cost.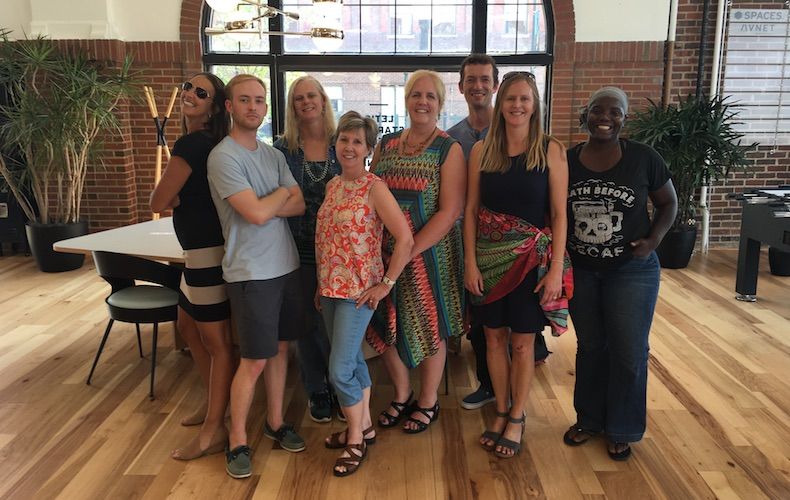 Born from the original 10-10-10 Health program and founded in June 2016, Apostrophe, Inc. seeks to change the way employers outsource and manage their self-funded insurance plans.
But to understand how Apostrophe is innovating in the healthcare industry, you first have to understand the existing landscape.
According the CTO and co-founder Kathy Keating, the current system is built, in many ways, to work against employers and employees.
In the world of fully funded health insurance plans, employers and employees split the costs of premiums, paying them directly to the insurance company. Those premiums go toward an employee's yearly medical costs, but any unused funds turn into profits for the insurer. The result is a system in which health insurers are incentivized not to cover medical expenses — hence the all-too-common complaints of insurance companies denying claims or dodging medical invoices.
The alternative to that is the self-funded insurance plan, most commonly used by larger companies with at least 100 employees. In this model, employers and employees still split the costs of the healthcare premiums, but funds instead go into an account managed by the employer. When employees have medical expenses, they're paid for by the employer.
With a self-funded insurance plan, the company hires a healthcare administrator to handle claims and protect the privacy of its employees. In addition to paying administrative fees for the service, companies typically pay additional fees. In particular, companies often pay their administrator a percentage of all claims filed — in this case, incentivizing the administrator to drive costs up.
Realizing that both fully funded and self-funded plans are designed to benefit the insurance companies above all, Apostrophe is flipping this self-funded insurance model on its head by making saving its customers money its biggest incentive.
"Companies are already paying for administrative costs," Keating said. "We come in and replace that administrator — with an administrator that's working for the employer and the employee, rather than against them. In our model, our values are aligned with our customers'. We make more money if they save more money."
Apostrophe charges the same administrative fees that self-funded employers already pay, but instead of tacking on extra fees, the company only charges its clients a percentage of the savings they accrue. The result is a business model that encourages the administrator to direct members to the highest-quality care for the lowest cost.
Like all other healthcare issues, however, providing this type of self-funded health insurance is not without its complexities. So the company launched a pilot program in September 2016 to determine exactly how to achieve its goals.
"The pilot program was really all about experimentation and figuring out how we could drive costs down while putting more money in everyone's pockets," Keating said. "We ran a series of experiments with our pilot customers around how to direct care, how to get the lowest price. And we've really proved out that model."
The full platform launches on Jan. 1, and Apostrophe will then move its pilot customers out of beta. The next step is to identify other self-funded employers that want to look at new and innovative ways of managing healthcare costs for their employees. Beyond that, Apostrophe plans to expand its capabilities with predictive analytics and focus on providing those who require the most medical care with proactive services to connect them with the care they need.
As a recently certified B Corporation, Apostrophe is focused on building a business that is both profitable and driven by a mission to do good. Keating said this new designation is a testament to the motivations for starting the business in the first place.  
"There are a lot of companies right now that are coming out with more of a "do-good" mentality," Keating said. "Things like that are really important to us. If we can make a good and stable business by solving this problem in healthcare, then we all win."