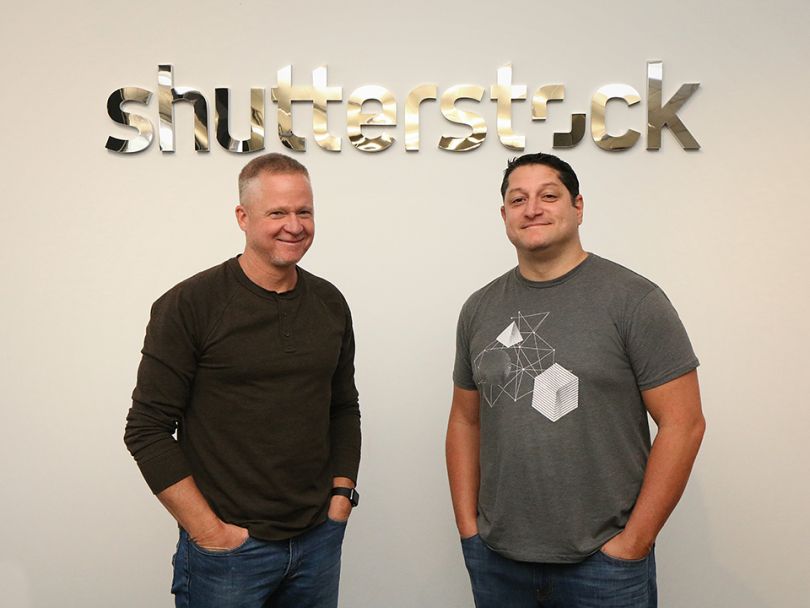 Osvaldo Ruiz and Rick Bohm took unconventional paths when it came to their careers. The two leaders currently steer engineering in the Denver office of media marketplace Shutterstock. But they started out at cable companies in the early days of the internet, having skipped college when it proved financially prohibitive.
"I got into network development and installation in the early and mid-'90s before there were classes to take," said Bohm, vice president of infrastructure engineering and operations. "Come to think of it, I was deploying networks on the ethernet and building a web hosting company before there were even books to read."
Those early days shaped their leadership style. Ruiz, director of engineering, and Bohm are more impressed by people who are self-starters with discipline and determination than those who simply have a fancy degree.  
It makes sense that self-starters would do well here. Developers affect all aspects of the business, creating solutions for Shutterstock users as well as tools for Shutterstock employees. The two leaders recently shared how they manage the far-ranging work.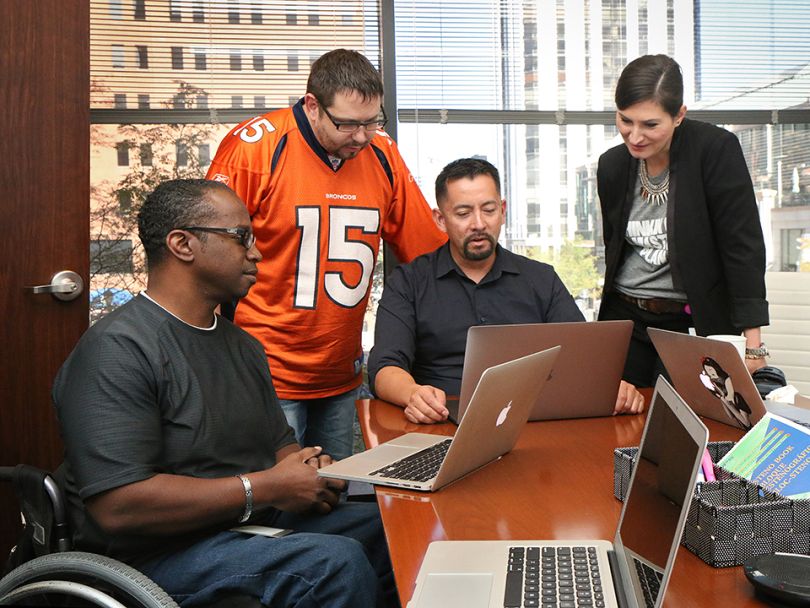 SHUTTERSTOCK AT A GLANCE
FOUNDED: 2003
EMPLOYEES: 900 (worldwide); 55 in Colorado
SHUTTERSTOCK: A global media marketplace in which more than 250,000 contributors can sell their stock photography, video, illustrations, music and editing tools. Globally, a base of 1.7 million people buy that media in more than 150 countries.
DENVER OFFICE: The 17 teams here include the developers that construct and maintain the platform's networks, user interfaces, online tools and web functionality.
PERKS: Weekly breakfasts and lunches. Massages on site. Regular happy hours. Widely anticipated foosball tournaments and hackathons.
IDEAL CANDIDATES: Have public cloud certifications in engineering, architecture and operations.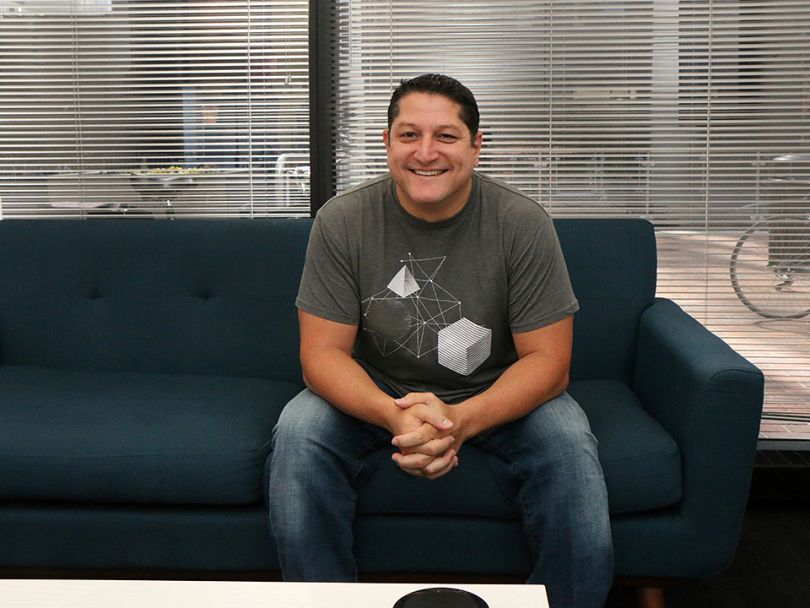 Describe your job. What are you charged with doing?   
Osvaldo "Oz" Ruiz, director of engineering: My role is to manage and develop the software platform that our websites run on. I also maintain the systems supporting multiple brands, including Bigstock and Offset by Shutterstock. Using state-of-the-art technology, my team builds products that solve our external customers' problems faster and with better features and functionality. Generally, all of this work supports Shutterstock's long-term vision to be a great content provider and a strong platform company.  
Rick Bohm, vice president of infrastructure engineering and operations: My group is responsible for the infrastructure and technology that underpins our applications. We work in hosted data centers and in the public cloud to deliver the architecture needed.
My group also includes the internal IT team, which services our employees — or our internal customers. The team is creating a portfolio of tech services, like collaboration tools, and building solutions that employees can use to automate workflow as much as possible. We help Shutterstock employees deliver more to our customers faster.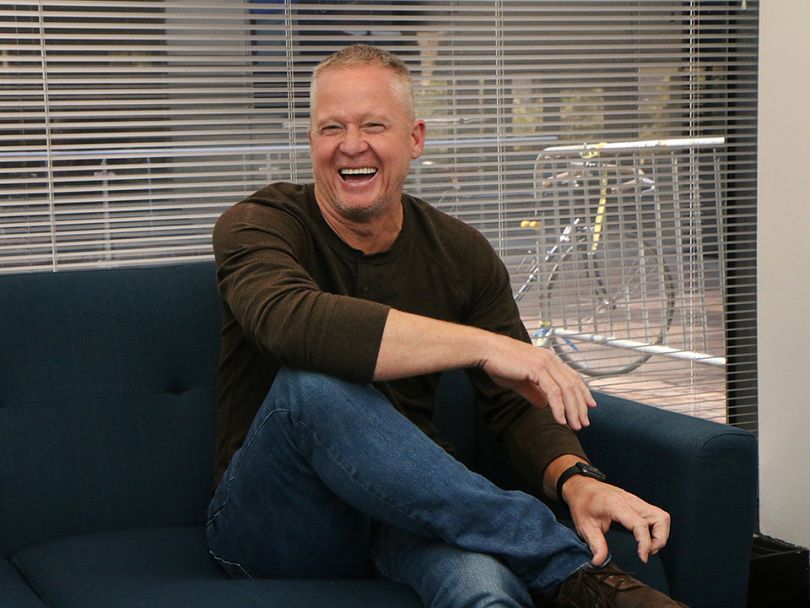 How do you decide which solutions to build next?  
Bohm: We poll the rest of the work groups here to see not only what they're working on now but also what they expect to be working on in the next 18 to 36 months. They share with us their goals and project requirements, which makes our development to support their efforts smarter, more forward-looking and helpful.
Describe the culture here.
Ruiz: We are a global company, and 17 of our teams are represented in Denver. So Shutterstock is committed to fostering an environment where it's easy to collaborate, whether in person or virtually through Google's suite of apps and applications like Slack. Good communication and transparency allow us to have high retention rates, and it keeps engineers engaged. It also allows us to identify issues before they become larger problems.  
How do you help developers on your team work efficiently?
Ruiz: Basically, I want my developers coding with the least amount of interruptions — and they want that, too. So I run interference for them. Ideally, work never gets down to the engineers until it is qualified and they have had some say — often significant say — in how long it will take them to put things together.
What kind of impact do developers have on the rest of the company?
Bohm: It's significant. In fact, the developers on my team are in the midst of a massive undertaking that will be transformational for the company. They're helping Shutterstock develop more mature approaches to resolving problems by breaking down their workflow into pillars, priorities and timeframes. This gives people time to address incidents quickly — which will always be a priority. More than that, though, it will help find root causes and long-term remedies.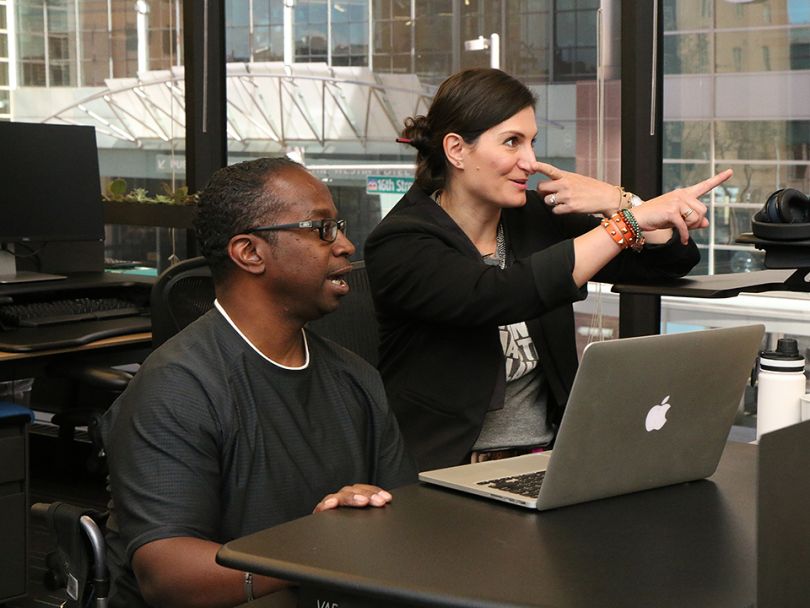 How do you evaluate your people's work?  
Ruiz: First, we look at how our teams and individuals provide value and enable other Shutterstock teams to move quicker. Second, we look at how they provide interfaces and features that our customers are asking for, and in a reliable fashion. We want people to work on cool stuff — but that cool stuff has to be designed to help our teams deliver what our customers say they want.

Bohm: My group is considering adopting the Net Promoter Score, which is a more formal measurement of a client's willingness to recommend products and services. It's an effective way to get honest feedback around things we can measure, like mean time to resolve, which is very important for us. With the data we hope to collect, we can also encourage innovation by moving people to the right teams and roles.
What makes you excited to work here? 
Ruiz: It's the people. I get to come in and laugh. We have a very laid back office. Everybody takes the time to get to know people. We all go to lunch together and hang out. Designers hang with engineers and reviewers and the people in finance. It makes you want to come into the office. Because if you're sitting at home, you're going to miss out.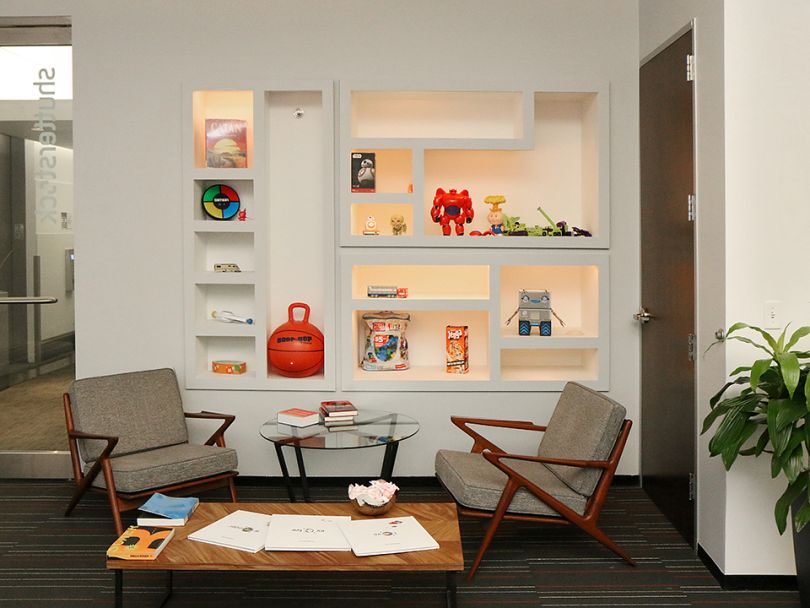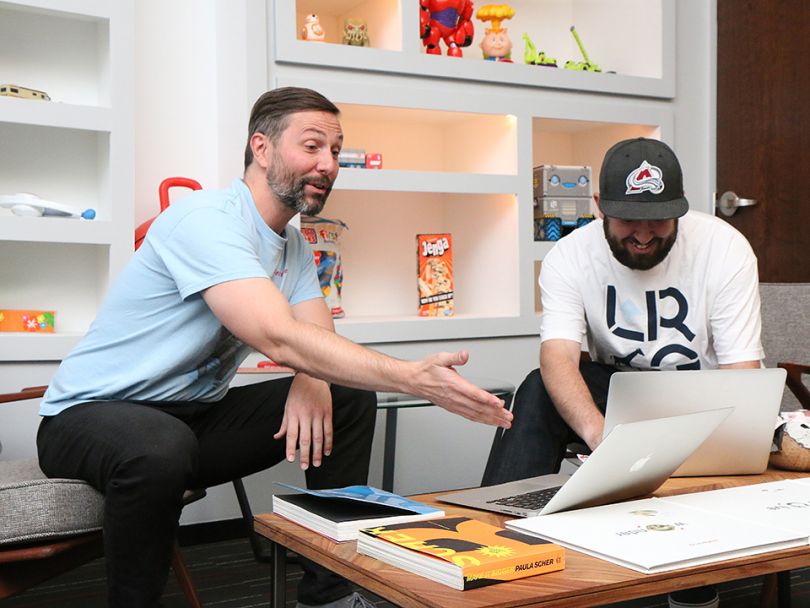 What are the chief skills you're looking for in candidates?
Ruiz: On the software side, we're looking for JavaScript, like React and Webpack. And you have to know node-based APIs, which is also JavaScript.
Bohm: It's also important to have knowledge of public cloud, focused on predictable outcomes with automation and orchestration. We're moving to a more suited software approach through automation and public cloud providers. Our data center footprint is also important, because we are currently moving to some new ones.  
What else, aside from skills, do you look for in candidates?
Ruiz: I look for people who can get the job done, be team workers and provide value for the company. I also really don't care where you went to school. I don't have a bachelor's degree, although I'm close to finishing. I couldn't afford to go to college — so I learned on the job. I worked for a phone company for five years — and then I went to [the satellite communications company] EchoStar. That worked out for me. I got to the point where I didn't need a bachelor's degree to meet my goals.
Bohm: I don't have a degree, either. I fell short of my two-year degree because I couldn't afford it — so I went to work. I got into network development and installation in the early and mid '90s before there were classes to take. Come to think of it, I was deploying networks on the ethernet and building a web hosting company before there were even books to read.
I also look for people who are a culture fit. I like people who demonstrate grit, discipline and determination — and who tell me they want to work here rather than making me go out to find them. Those are people who impress me.